That You're Going to Want to Sell
One of the most competitive accumulation VUL products available, if not the most competitive, is Equitable's Corporate Owned Incentive Life VUL (COIL). We are talking about an institutionally priced, no surrender, high early cash value powerhouse with an unrivaled back-end administration, investment, and policy management platform. The real kicker to this story is that Equitable is the only provider that can offer this COLI-type product on a single life without corporate sponsorship. The sole rival to this product in the accumulation space would be private placement life insurance (PPLI). I like to think of COIL as a PPLI look-a-like for the rest of us, or if you watch Seinfeld, it's a festivus for the rest of us. Private placement VUL is a highly complicated offering with several moving parts. Equitable's COIL is an easier, packaged solution with a decent compensation arrangement for the BGA and writing agent. To that end I say, save private placement for the ultra-rich and consider this type of solution for the rest.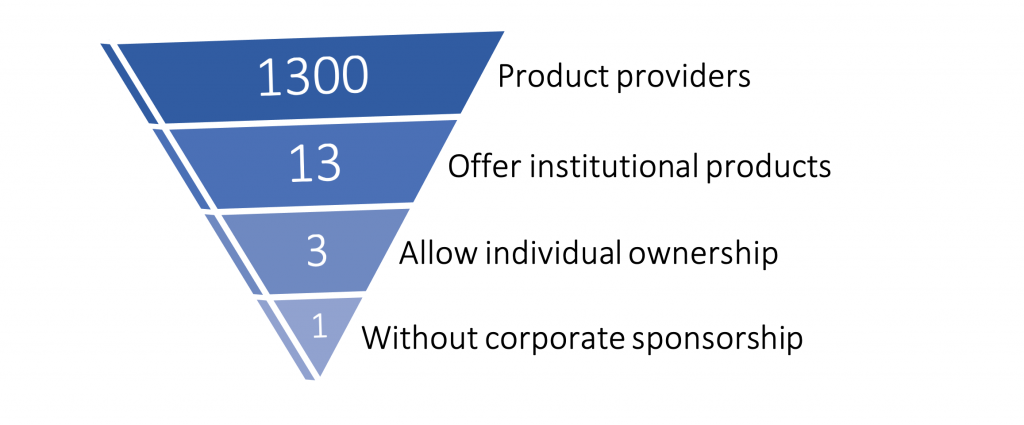 Randy O'Brien is a Managing Partner for Corporate & Endowment Solutions (CES) and we had the opportunity to spend some time together reviewing the value proposition for COIL. As of February, they are a subsidiary of Equitable and are the real brains behind the product administration and design. Industry folks like to throw around the phrase "managing to 7702," but CES truly does that. It gives the look and feel of an investment account for the customer and an easy access point for the financial professional to manage the client relationship. CES handles the administration and tracks the progress according to the client's objectives. The product offers over 80 sub-account options reviewed by an outside CFA firm, not to mention Equitable's market stabilizer option is available (MSO). Randy and the CES team sell platform and process first before product, and if you know anything about the VUL industry, that is where many carriers fall short. The ongoing policy management, reporting, and client/agent access that CES provides is unparalleled. They would be happy to give you a demo.
There are some occupation and financial qualifications that prospects will need to meet, and Equitable can review those details with you or train the sales staff. On an underwriting note, since this is accumulation driven, Equitable is flexible when it comes to who is insured if the primary client has some health issues, which I'm told is also unique in this space. If you are interested in getting approved as a BGA to offer and market this product, or would like some more product material, please reach out to Amy listed below. If you aren't going to offer this product, your competition certainly will. The cat is out of the bag, this product is simply too strong.
Fantastic informational videos:
http://ces-home.com/About-CES/
https://ces-home.vids.io/videos/7c9ad9b11614ebccf4/cesa-client-tutorial
For BGA support:
Amy Feintuch
VP Channel Development-Institutions
Amy.feintuch@equitable.com
Primary BD firms where Equitable has this product approved:
LPL
RBC
Stifel
Wells Fargo
Oppenheimer
Raymond James
US Bank
Synovus
IFP
Kestra
NSC
WEH/Silver Oak
Cetera
Contact Charles Arnold for more information:
Sales & Business Development Team Manager
Ext. 123
charles@leadersgroup.net