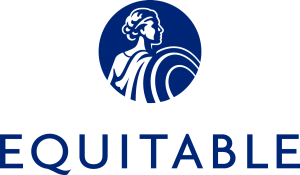 The Structured Capital Strategies Plus product from Equitable has been seeing a lot of business since the release of their "duel direction" segment. This upgrade to their Structured Capital Strategies product allows the client to "win", even if they lose.
For example, if the client invested $100,000 into the six-year term contract with the 10% buffer against losses option and at the end of the term the account value had dropped by 10%, the value of the account would be $110,000. This is because with Equitable would be responsible for covering the first 10% of losses in the account because of the 10% buffer option selected. Then due to the "duel direction" enhancement, Equitable would credit the amount of the loss up to 10% back into the client's account.
If you would like more information about the Structured Capital Strategies Plus contract, please contact me at 303.797.9080 x 113 or the Equitable sales desk at 888.517.9900.
Note: These updates have not been approved in the following states:
Alaska (cannot sell any SCS product)
New York (has not approved SCS PLUS yet)
Oregon (only can sell older SCS version, no SCS PLUS available)
Puerto Rico (pending approval)
Contact Micah Hesting for more information:
Relationships/Business Development Strategist
Ext. 113
micah@leadersgroup.net