---
By Kemi Chavez • December 29, 2016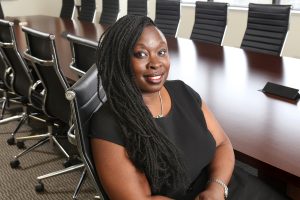 Alright, let's get this out there. Starlight Portfolios isn't a robo-advisor. Yes, the platform shares many robo-advisor capabilities, but the intended purpose of the platform is to serve as an online investment advisor. As part of TLG's new technology offering and partnership with leaders in the fin-tech industry, Starlight offers an efficient process to create and manage customized investment portfolios.
In the year since Dave, Sean and Jane first entertained the idea of investing in an online advisory platform, many factors such as delivery, implementation, support, oversight, and marketing communication greatly influenced every element of the platform's development. A great amount of detail went into every decision relating to the platform, which leads us to our present situation, as we find ourselves breaking ground in a new age of technology.
Starlight Portfolios serves as a complement to your practice and allows you to evolve the services you provide. But most importantly, Starlight Portfolios isn't competition to your relationship with your clients; view it as another resource in your arsenal of client services.
The Opportunity
The influence of technology isn't a trend, but an evolution of the financial service industry.  Where advisors were once able to present clients with information relating to their accounts, the new age of technology allows investors to access that same information and choose delivery based on their selected preference of electronic versus traditional, or a combination of both. Starlight Portfolios allows investors access to create and manage their portfolio at any time, and from any place.
Cybele Weisser points out "…there are some things that computer-adviser simply can't do. It can't help you prioritize between several financial goals…navigate a tricky financial situation like a divorce, or offer advice about how to save for college or handle your elderly parents' financial woes" ("The Rise of the Robo-Adviser," Consumer Reports). The robo advisor isn't competition to the financial advisor who looks to expand their services to better service their clients.
As a financial advisor, your role within your clients' lives varies. Sometimes you are a confidante, other times you are a therapist of sorts – and there's always that client who confesses their concerns and poor money management tendencies, in need of your expertise to help get their financial wellness in order. Your clients expect your guidance, and Starlight Portfolios was created to strengthen that relationship.
Though a relatively new concept, the emergence of the automated investment platforms has quickly evolved with many asset management titans such as Schwab, Vanguard, and BlackRock creating proprietary platforms. There's also a great deal of niche platforms directed to the needs of market segments such as Ellevest's focus on women investors, Grow Invest's offering for socially conscious investors, Wahed Invest's specialized platform for Muslim investors, and many more to come.
To note, Starlight Portfolios isn't a price competitor with likes of Betterment and Personal Capital, and that's not an issue because that isn't the positioning we're establishing. We are an online third party money management system, and within this market segment, we are competitive in our pricing structure, platform offering, investment portfolios, and support.
The automated investment industry is primed for growth with opportunities for firms of all sizes and niches of all types. The following presents a brief look into the influence of the robo-advisor segment to the financial services industry:
Funds invested purely through robo-advisors have risen from $19 billion in 2015 to $43 billion in 2016. (Financial Times, "Mr Robot, your new financial adviser")
According to global management firm, AT Kearney, Robo-advisory services will become mainstream among U.S. consumers over the next 3 to 5 years. (ATKearney.com, "Hype Vs. Reality: The Coming Waves of "Robo" Adoption")
In the U.S., it's estimated that assets under management by robo-advisors will hit $2.2 trillion by 2020. (statista.com, Forecast of Assets of Robo-advisors in the United States from 2016-2020)
Funds advised by hybrid robo-human services could grow to $16.3 trillion within the next nine years. (Financial Times, "Mr Robot, your new financial adviser")
Our Future
As commoditization of the industry becomes an impending future concern, we approach our growth opportunities with an eye for ways to differentiate Starlight Portfolios. In the upcoming year, new features and enhancements will be introduced providing you with a fuller platform to support your planning needs. Our overall goal is to provide your clients with a holistic view of their financial situation by providing account aggregation and goal-based planning features amongst our platform providers.
The key to Starlight Portfolios is that it's a good fit for any investor. From the clients with whom you have low communication with due to account size, availability or any other factor – to the high-net-worth client whose many holdings and investment responsibilities are far and wide, requiring your active engagement in the management of their holdings.
We support your growth and service diversification with an online investment platform geared towards creating opportunities for your practice. As the platform evolves, we will be introducing new features that will allow you full access to your clients' portfolios, as well as a branded site dedicated to your practice. And along the way, we are here to assist you with positioning this offering to best fit your business practices. We welcome 2017 and look forward to our mutual continued growth and development.