---
By Jane Riley • December 29, 2015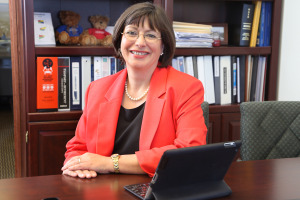 All financial advisors should be leery of the Department of Labor's proposed fiduciary rule.  The rule, proposed by the DOL April 20, 2015, will broaden the investment advice fiduciary definition and impose additional obligations on most, if not all, advisors.
The big question is what those additional obligations will be.  No one knows for sure, but some of the possible consequences are listed here:
Advisors who provide investment advice to IRA clients will most likely be considered fiduciaries, and required to put their clients' interests first.
As IRA fiduciaries, advisors will be subject to "Impartial Conduct Standards" that prohibit revenue sharing, administrative and marketing fees, and that recommendations be without regard to the financial or other interests of the advisor, insurance company or related entity or other party.
Regulators, and presumably mediators, arbitrators and judges will consider the best option to be the lowest cost option, ignoring the fact that lowest cost doesn't' necessarily mean the best value.
Recommendations of plan or IRA rollovers or distributions would constitute fiduciary investment advice, and under prohibited transaction rules, a fiduciary cannot cause itself or an affiliate to receive additional compensation or to receive compensation from a third party in connection with plan assets.  To avoid committing a prohibited transaction, an advisor would need to comply with the BICE requirements.
BICE requirements include entering into a written agreement with the client before making an investment recommendation.  The written agreement would need to contain an acknowledgement of fiduciary status, various warranties, provisions that the advisor and product sponsor would agree to adhere to the best interest standard, and financial disclosures both on the initial transaction and annually, reporting the total cost of the contract and investments and the total dollar compensation paid to the advisor and financial institution in the preceding year.
Some of the possible long-term consequences of the fiduciary rule are predicted to include:
Reduced access to investment advice and investment choices for low- to middle-income investors.
Reduction of advisor compensation in both commission and fee models.
Increased administrative burdens for advisors.
Increased costs for insurance carriers, broker-dealers, and other financial institutions.
So what can be done to protect the industry from the DOL rule?  There may not be a lot, but contacting senators and representatives to express your opinion cannot hurt.  Joining, or renewing your membership in one of the industry organizations can help.  NAIFA, NAPFA, NAILBA and others are all fighting for the rights of the industry.  The time to make your voice heard is before it is signed into law, so act now to show your support or opposition to the rule.