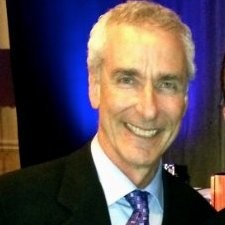 Friedlander Benefit Services, Inc.
Robert S. Friedlander is Owner and President of Friedlander Benefit Services, Inc. Robert is a Certified Financial Planner and with over 37 years of experience providing comprehensive financial planning for his clients.
As a Certified Financial Planner, Robert takes his clients through all steps of the financial planning process including reviewing of their savings, investments, insurance, long-term care, retirement and estate planning needs. Robert assists his clients in creating a solid and sound financial foundation that they can build upon during their working years and benefit from during their retirement years. He is able to provide the most current information and products available based on individual needs. He prides himself in offering an easy explanation and understanding of financial products and concepts.
Robert services and advises over 800 clients throughout the country. He has been selected to represent the members of the Maryland State Troopers Association, as well as employees of various physician and dental offices, nursing homes, universities, accounting firms and businesses. Specializing in working with organizations, business owners, professionals and their employees, Robert is able to assist them with saving additional money to supplement their retirement as well as saving money on their income taxes. He helps guide his clients through all their employee benefit and insurance planning.