Brand & Strategy Team Manager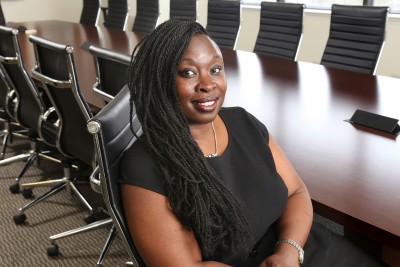 Kemi joined The Leaders Group in 2016 as an Advisory Marketing Coordinator, and now serves as manager of the Brand & Strategy team.  She began her marketing career 20+ years ago with a large general agency of New England Financial. Kemi earned her Master's and Bachelor's Degrees in business administration, with an emphasis in marketing.
Prior to joining The Leaders Group, Kemi assisted with the creation of an independent financial planning practice serving communications professionals. She also has experience as a marketing consultant in the legal, publishing, accounting and nonprofit industries. She currently provides brand and strategic development consultation to local political candidates.
Kemi is a music enthusiast playing the violin, electric bass, mandolin and drums. You can find her around town performing with various bands as lead or back up vocalist.